CONFERENCE TO BE HELD IN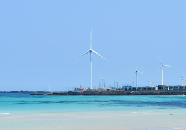 Bali, Indonesia
PUBLICATION


Publication Ethics - Penalty against Plagiarism
We firmly believe that ethical conduct is the most essential virtual of any academic. Hence any act of plagiarism is a totally unacceptable academic misconduct and cannot be tolerated.

One Best Presentation will be selected from each oral session. The Certificate for Best Presenation will be awarded after each session of the conference.
Paper Format


Each paper is limited to 5-8 pages including all figures, tables, and references normally, and additional pages will be charged. Please follow the ICBET 2018 Conference template below.
SUBMISSION & CONTACT METHODS


• Submission Method:
Electronic Submission System; ( .pdf)
Presentation and Paper Publication: Full paper should be submitted.
Presentation without Paper Publication: Abstract should be submitted.
• Contact Method:
Email: icbet.secretary@yahoo.com.
Should you have any inquiries about the conference, please send emails to this email address.
If you want to register as listener, please send e-mail to icbet.secretary@yahoo.com to ask for the registration form to finish registration.