INDEXED BY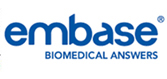 CONFERENCE TO BE HELD IN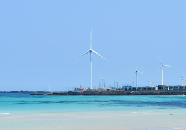 Meiji University, Tokyo, Japan

SPONSORED BY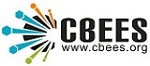 SUPPORTED BY




KEYNOTE SPEAKERS


Keynote Speaker I
Prof. Chiharu Ishii
Hosei University, Japan
Chiharu Ishii received his PhD in Mechanical Engineering from Sophia University, Japan in 1997. From 2002 to 2009, he was an Assistant Professor with Kogakuin University. Currently, he is a Professor at the Department of Mechanical Engineering, Hosei University, Japan. His research interests are in medical robotics, assistive technology and robust control. He is a member of JSME, SICE, RSJ, IEEJ and IEEE.
Keynote Speaker II

Prof. Tjokorda Gde Tirta Nindhia
Udayana University, Indonesia
Tjokorda Gde Tirta Nindhia received Doctor Degree from Gadjah Mada University (UGM) Yogyakarta, Indonesia on August 2003, with major field of study was Material Engineering. He participated in various international research collaborations such as with Muroran Institute of Technology Japan (2004), Toyohashi University of Technology Japan (2006), Leoben Mining University Austria (2008-2009), Technical University of Vienna Austria (2010), Institute Chemical technology of Prague Czech Republic (2012-now) and very recently with Michigan State University (MSU) and University of Hawaii in the USA under Fulbright Scholarship. His current job is as Full Professor in the field of Material Engineering at Engineering Faculty, Udayana University, Jimbaran, Bali, Indonesia. His research interest covers subjects such as, Biomedical Engineering, biosensor, biomaterial, waste recycle, failure analyses, advance ceramic, metallurgy, composite, renewable energy, and environmental friendly manufacturing.Speech Title: "STAT3 as a Molecular Target for Cancer Therapy".
Plenary Speaker I

Prof. Satoru Miyano
The University of Tokyo, Japan
Satoru Miyano, PhD, is the Director of Human Genome Center, the Institute of Medical Science, the University of Tokyo. He received the B.S. (1977), M.S. (1979) and PhD (1984), all in Mathematics from Kyushu University, Japan. He is an ISCB Fellow. His research mission is to develop "Computational Medical Systems Biology towards Genomic Personalized Medicine, in particular, cancer research and clinical sequence informatics. He has been involved as PI with the International Cancer Genome Consortium, the Grant-in-Aid for Scientific Research on Innovative Areas (MEXT) "Systems Cancer Research in Neo-dimension", and MEXT Priority Issues on Post-K computer "Integrated Computational Life Science to Support Personalized and Preventive Medicine". By massive data analysis and simulation with the supercomputers, his group is developing computational methods to link differences in our genomes to diseases, drugs, and environmental factors with systems understanding.